Wheat bran forage
---
Fodder wheat bran - an excellent food for all farm animals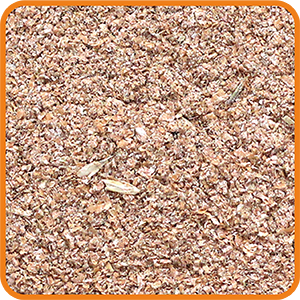 Feed bran
Fodder wheat bran is a by-product of milling of wheat. The bran consists mainly of the outer layer of grain, i.e. the fruit-seed layer. The high fiber content, the palatability and dietiness of the bran makes them a good feed ingredient. In the bran we find a high protein content (including lysine) and valuable nutritional values ​​such as fats, vitamins and minerals (especially phosphorus).
The advantages of our product
Wheat bran is an excellent ingredient in the feed mixture Wheat bran is a dietetic feed ingredient suitable for all farm animals. They are a valuable source of nutrients in feeding cows and sows - especially because they improve their milk yield. In addition, they have a taste and smell, which improve the appetite of farm animals.
Fodder wheat bran contains a large amount of fiber, B vitamins and macro- and microelements such as phosphorus, magnesium, selenium, chromium and zinc. They help to improve the functioning of the digestive system of farm animals. They are a good ingredient in compound feeds due to their taste, diet and lactiferous values.
Trusted seller
We have extensive knowledge about the wheat bran we offer. All highly qualified employees of our company are at your disposal on all business days. We are proud to obtain a DEKRA certificate - a world leader in the areas of certification, product testing, investment supervision and personnel development.
We care about the highest quality of services and try to meet the expectations of even the most demanding customers. For this reason, we cooperate only with reliable suppliers and specialists in our industry. We have introduced full monitoring of its individual stages to the production process. Professional management systems are our guarantee of high quality products that we offer.
In our offer you will find not only fodder bran, but also various types of feed - including NON GMO fodder, in which you will not find feed components derived from genetically modified plants. They are animal and plant feeds produced only in a natural way. By selling this type of feed, we are part of a multi-annual program to increase the use of domestic feed protein for the production of high quality animal products in conditions of sustainable development.

Analytical components:
Proteins: min 15%
Crude fiber: min 9%
Starch: min 22%
Crude fat: 4%
Humidity: 13%
Crude ash: max 5%